Hovercraft receives mechanical engineers award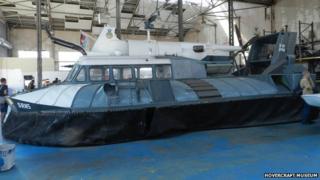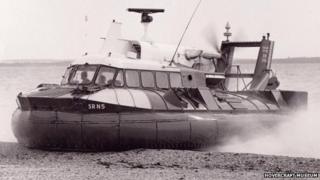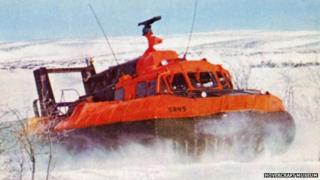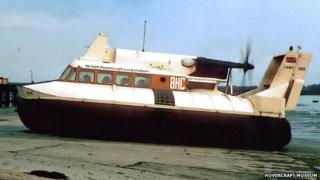 The world's first production hovercraft has been honoured later, 50 years since it was first built.
The SR.N5 hovercraft mainly saw service in the military and coastguard and was first built in 1963.
In a ceremony at The Hovercraft Museum in Lee-On-Solent, it received the Engineering Heritage Award from the Institution of Mechanical Engineers.
Previous winners of the institution's award include Tower Bridge, the Vulcan bomber and the E-Type Jaguar.
The SR.N5 (The Saunders Roe Nautical 5 hovercraft) has been described as "a unique example of British design and engineering innovation" by the institution.
Immediate past president Prof Isobel Pollock said: "It was this cutting edge craft that spread the use of hovercraft around the world, for civilian and military use.
"It is a privilege to be able to see our engineering heritage in such fantastic condition at the museum."
Hovercraft Museum trustee Warwick Jacobs is thrilled with the recognition.
He said: "It's a testament to the engineers and pilots who were first involved in 1963 and then latterly, to the team who have worked tirelessly to restore the last remaining model.
"Parts have been sourced from all around the world and this is the culmination of 25 years work."
A total of 86 SR.N5s were manufactured and the crafts could seat between 12 and 15 passengers.
It was last manufactured in 1982.
The model gave way to the larger SR.N6 model which could either seat 36 or 56 passengers.
Sir Christopher Cockerell is credited with designing the modern hovercraft, which first crossed the English Channel in 1959.