Royal Mail driver accused of Hampshire moped rider death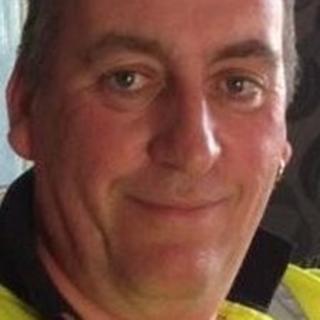 A moped rider died after a Royal Mail lorry hit him because its driver failed to leave enough space while he was overtaking, a court heard.
Mark Edwards was riding a Peugeot moped on the Farnham-bound A331 in Hampshire when it crashed on 3 May 2012.
Mr Edwards, 50, of Camberley, Surrey, was was pronounced dead in hospital.
At Winchester Crown Court, Royal Mail driver Desmond Garraway, 54, of Southampton, denied causing death by careless driving.
'Dialled 999'
The jury was was told both vehicles were travelling in the inside lane of the dual carriageway, prior to Mr Garraway's attempt to overtake.
Mr Garraway, of Anglesea Terrace, stopped his vehicle and immediately dialled 999 following the collision, which happened at about 05:30 BST, the court heard.
An accident investigator said it was likely the moped was being ridden near the edge of the carriageway when the crash happened.
Following his arrest, Mr Garraway told police he believed he had left enough distance between the lorry and the moped while overtaking.
The case continues.