Hampshire and Isle of Wight Birthday Honours recipients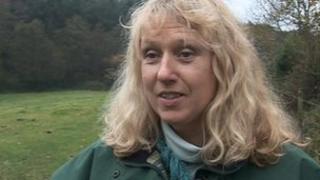 A champion of red squirrels on the Isle of Wight and a Southampton-based web scientist are among those recognised in the Queen's Birthday Honours list.
Helen Butler set up the Red Squirrel Trust to preserve their habitat and keep the island free of grey squirrels. She is appointed an MBE.
Professor Nigel Shadbolt has been awarded a knighthood for services to science and engineering.
He has played a pioneering role in developing web science.
Along with inventor of the World Wide Web, Sir Tim Berners-Lee, the University of Southampton academic was appointed to lead the development of the data.gov.uk website.
The pair have also established the Open Data Institute to promote innovation in the development of the web.
"I hope that I can continue to make a difference as we seek to understand how the web is evolving, and ensure that we are empowered individually and collectively," Prof Shadbolt said.
'Right place'
Professor Dame Wendy Hall, dean of the university's Faculty of Physical Sciences and Engineering said he was a "true world leader" in his field.
"Nigel is at the forefront of some of the most important and historic developments of the way in which we use and interact with the web," she said.
Ms Butler, from Binstead, set up her charity taking part in a survey of red squirrels in the early 1990s.
She said: "It steamrolled and got bigger and bigger. I've learnt lots of skills since. I've always liked animals, I guess I was in the right place at the right time."
Sgt Peter Jones from Southsea has also been awarded the MBE for his work with the Ministry of Defence Police during the security operation surrounding the London 2012 Olympic and Paralympic Games.
Lyndhurst businesswoman Kiki Maurey has been awarded the OBE for services to women and minority groups in business.