Fake commercial airline pilot Michael Fay jailed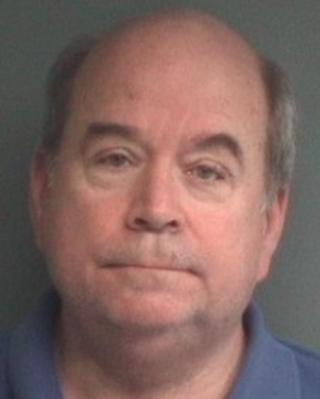 A man who forged pilot's qualifications to fly commercial airlines has been jailed after going on the run and failing to attend his sentencing.
Michael Fay was sentenced to three years and one month at Winchester Crown Court earlier having absconded before his original hearing in May.
The 61-year-old US national was convicted of faking papers to get a job with Libyan firm Afriqiyah Airways.
He flew passengers into Gatwick on eight occasions.
Fay, who had already been given a three-year prison term in his absence for fraud, was arrested on Monday evening on suspicion of failing to appear for sentencing.
He was handed an extra month in jail for failing to turn up to the hearing on 3 May.
The former US Air Force pilot first fled to Qatar, then Germany and finally Ireland using another passport before deciding to come back and face justice.
Police believe he was attempting to seek work as a pilot or flying instructor.
On his return to the UK, he was arrested after surrendering by appointment at Winchester police station.
Fay, who had settled in Alton, Hampshire, was first arrested in February 2011 after he raised the suspicions of another pilot on an internet forum.
Police said he operated Airbus A320 aircraft for eight months after forging his licence and medical certificates.
'Clever and resourceful'
Speaking outside court, Det Con Chris Thorne said: "He put people's safety in jeopardy.
"People in a plane need to know that the guy at the front is qualified and in good health.
"Michael Fay is a clever and resourceful man who clearly shows no concern for public safety if he's willing to work without the correct licences and medical certification.
"He targeted Libyan aviation at a time when the country's political and economic standing was vulnerable and volatile.
"Had it not been for the quick-thinking of a genuine pilot on the internet forum, Fay may have continued to put the public at risk in this manner unnoticed."