Stanbridge Earls School: Police to review sex claims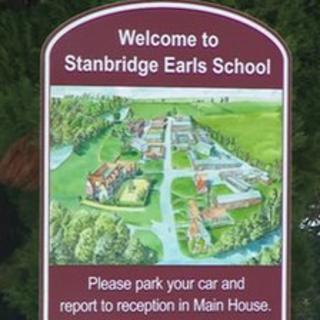 Police have begun a "comprehensive review" into alleged sexual offences at a Hampshire special needs school.
Operation Flamborough will assess the way officers investigated two rape claims against other students by a girl at Stanbridge Earls School, Romsey.
The review will also try to "progress" the investigation into sexual abuse claims by another girl, and establish if any other children were abused.
The school said it was "working openly with police".
Earlier this year a tribunal found the school had failed to protect the vulnerable disabled pupil who claimed she was raped twice in 2011.
'Shortcomings identified'
It heard that the girl was told she would have to be excluded because she broke rules on having sex on school grounds. The tribunal branded the failure "inexcusable".
At the time, police passed the case to the Crown Prosecution Service but it said there was "insufficient evidence" to prosecute - a decision upheld after two reviews.
But officers will now speak to the girl and her family again, and will also interview another girl who claimed she was sexually abused in 2010.
The review will "establish whether further police investigations are required", Hampshire Police said.
A Stanbridge Earls spokesman said: "The school has acted swiftly and comprehensively to address the shortcomings identified by the tribunal in January."
He said Hampshire County Council, which is working with the police, has met with pupils and "confirmed that the school is a safe and happy environment".