GP receptionist accessed love rival's medical notes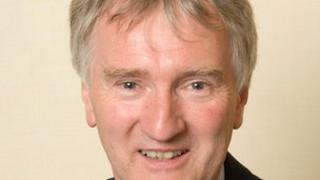 A GP's receptionist who accessed sensitive medical information about her former husband's new wife has admitted breaching data protection law.
Marcia Phillips, 47, texted the woman with confidential information she discovered at the surgery.
David Smith from the Information Commissioner's Office (ICO), which brought the case, said she broke the law to "cause harm".
She was fined £750 at West Hampshire Magistrates Court.
Phillips, of Hilton Crescent in Thornhill, Southampton, was also ordered to pay £15 victim surcharge and £400 costs after pleading guilty to an offence under section 55 of the Data Protection Act 1998.
She accessed the information on 15 occasions over a 16-month period at the Bath Lodge Practice in Bitterne, Southampton.
'Distress'
The ICO, the independent regulator responsible for overseeing data protection, said Phillips had been viewing records of the victim's consultations and the summaries of the discussions she had with her GP.
She left the practice before being discovered.
Two medical documents she accessed were described as "highly confidential".
Mr Smith, who is deputy commissioner and director of data protection, said after the hearing: "This case clearly shows the distress that can be caused when an individual uses a position of responsibility to illegally access sensitive personal information.
"The nature of [Marcia Phillips'] job meant that she will have been in no doubt as to the importance of patient confidentiality.
"Despite this she repeatedly accessed the victim's file."
Mr Smith called on the government to install tougher penalties for data breaches.
"Without these, unscrupulous individuals will continue to break the law," he said.