Hampshire chief constable shortlist chosen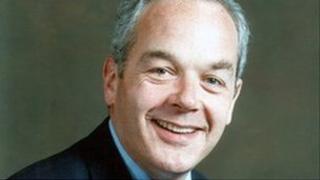 Four candidates for the top policing job in Hampshire and the Isle of Wight have been chosen by the Police and Crime Commissioner (PCC) Simon Hayes.
He is to reveal his preferred choice for Hampshire Constabulary's new chief constable on Monday.
That person will be quizzed by a Police and Crime Panel which will approve or veto Mr Hayes's decision by 30 January.
The new chief will receive a salary of £146,521, 5% less than the outgoing Alex Marshall, due to budget cuts.
Mr Hayes, an Independent, could have reduced or increased the government-set salary of £154,233 for the role by 10%. But he settled on the £7,712 cut as the force tries to save up to £54m by 2015.
£40,000 car allowance
The new chief constable will receive no performance-related bonuses.
However the person who gets the job will be entitled to claim expenses, up to £40,000 for an official car for travel on duty, a relocation allowance of up to £35,000 and a housing allowance as set out by the government in police terms and conditions.
A spokesman for the Hampshire and Isle of Wight Police and Crime Commissioner's office said: "The chief constable salaries are set nationally according to the size of force.
"The commissioner has made a decision to offer an initial salary of 5% below the spot rate due to cost savings.
"We are expecting the decision of the panel to be known on 30 January. If they veto it, we have to go back to the shortlist to see if they are suitable and meet our criteria."
Mr Marshall is to take on a new role as chief executive of the National College of Policing next month after more than four years as Hampshire's chief constable.