New Forest robberies: Police talk to Brockenhurst passengers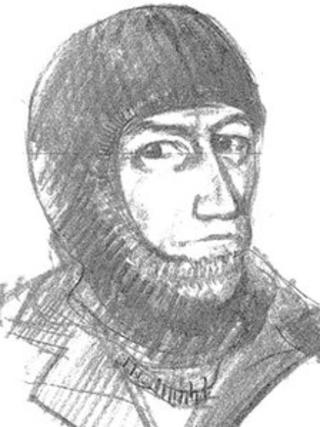 Police investigating two armed robberies and a kidnapping in Hampshire are revisiting the railway station where the first incident took place.
Officers are speaking to passengers at Brockenhurst station, where a man was held at gunpoint on 5 December 2012.
He was forced into his Porsche 911 Carrera and made to drive to a bank to withdraw a large quantity of money.
The same robber is believed to have kidnapped a Lymington woman at gunpoint on 14 December.
During that incident, a man in swimming goggles threatened a couple at their home before stealing their car and forcing the woman, in her 60s, to go with him.
He drove around the town demanding money before releasing her 15 minutes later and fleeing with £100, police said.
999 call voice
The Brockenhurst robbery happened in the station's south car park between 06:30 and 07:45 GMT.
The Porsche was later found abandoned.
Detectives are hoping to jog the memories of commuters who regularly use the station by showing them an artist's impression of the suspect and CCTV footage of the victim parking his car in the car park.
They will also play audio of the offender, captured in the background of a 999 call made by the second victims.
Det Ch Insp Stuart Murray said: "It is fives weeks since the robber struck for the first time.
"Despite extensive media coverage, many members of the public remain unaware about these offences and our pro-active work today will enable us to bring it to the attention of those who regularly use the station.
"It is possibly the first time that many commuters will be making their regular journey due to the Christmas and New Year break."
A reward of up to £5,000 is being offered by Crimestoppers for information leading to a conviction.
Four men, aged 36, 44, 44 and 48, have been arrested in connection with the robberies and released on bail.