Portsmouth bid for 24-hour alcohol licence withdrawn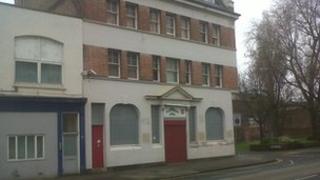 A bid for a 24-hour alcohol licence in an area plagued by crime and anti-social behaviour has been withdrawn.
Applicant Rostam Abbas sent an email during a hearing earlier scrapping the licence application for a planned store in Queen Street, Portsmouth.
Police had said crime reports in the area were so high the force could not record the total.
Ward councillor Steven Wylie welcomed the withdrawal but said the decision could have been made sooner.
Mr Abbas did not attend the hearing at Portsmouth Guildhall.
But in an email to the city council's licensing department received during proceedings he explained that he was "overwhelmed" by the objections and did not want to be responsible for contributing to any trouble in the area.
Portsmouth licensing officer PC Brian Swallow said such stores attracted trouble "like moths to a flame".
'Really pleased'
He added: "I'm disappointed that this was done at the 11th hour and so much taxpayers' money was used on a hearing, but I'm pleased that they have recognised that a 24-hour alcohol licence would be detrimental to the area."
Police records show 1,801 anti-social behaviour incidents, 1,025 thefts, 632 assaults and 196 disputes were reported in the area between January and December last year.
The full amount is not known as the force's computer system could not register the total, Hampshire Constabulary said.
Ward councillor Mr Wylie said: "If this had gone through it would have been a slap in the face for residents and all the agencies who have worked so hard in the area.
"I'm really pleased they have recognised this premises is not acceptable, even at the 11th hour."
Health and education officials and local businesses also lodged concerns about the planned supermarket at the site of a former Salvation Army building.
The applicants had said steps would have been taken to combat trouble including installing CCTV and refusing to allow drunk or aggressive people on to the premises.