Man robbed of Porsche at gunpoint in Brockenhurst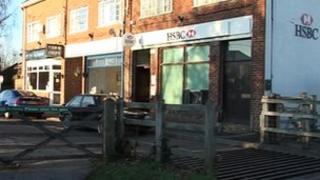 A man was robbed at gunpoint before his car was stolen near a Hampshire railway station.
Police said the victim was approached in the car park of Brockenhurst station and forced to drive his Porsche 911 Carrera to a nearby cash machine.
After taking cash from an ATM at HSBC, the robber ordered the victim to drive to a Rhinefield Road car park about 07:15 GMT and forced him from the car.
It was later found abandoned by a track next to the railway line on Sway Road.
Police are expected to remain at the station throughout the day carrying out inquiries and will be speaking to commuters on their way home.
The victim was initially approached in the southern side car park at 06:30 GMT and police believe some train passengers may have witnessed the robbery.