Magna Transit seat factory workers withdraw strike threat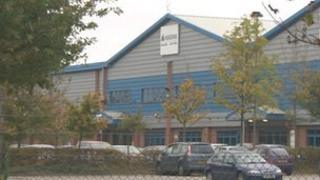 Workers at a Southampton factory which makes seats for Ford Transit vans have withdrawn a strike threat over redundancy terms.
Magna Seating will close its plant following Ford's decision to shut its nearby factory next July.
The company has previously said there was "no longer a viable business case" for the plant.
Union officials said the company had guaranteed work for the next two months and agreed to discuss redundancy pay.
About 30 people are employed by the company at the Swaythling plant.
Union representatives and bosses have agreed there will be no redundancies during the remainder of 2012.
The company also pledged not to move production or equipment to its Luton factory before the end of January.
A further meeting will be held on 10 December for negotiations over redundancy payments.
Fred Hanna, of the Unite union, said a ballot on industrial action would be put on hold until after the meeting.
He added that payments should reflect that Magna was a "successful company with loyal workers".
Magna has yet to comment.
Ford is moving its Transit van production to Turkey.