Magna Transit seat factory closure follows Ford announcement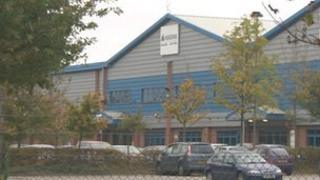 A car seat manufacturing plant in Southampton is to shut, after the announcement of the closure of the Ford Transit factory in the city.
Magna Seating provides complete seating units for the Ford Transit.
A statement said there was "no longer a viable business case" for its Southampton plant once the Ford factory ends production.
It added the company would help the 30 permanent employees move to other Magna International sites where possible.
Magna Seating, part of Magna International, is located beside the Ford plant in Swathling.
In October the car-maker announced it is to close the factory next summer with the loss of about 500 jobs, along with part of its Dagenham plant.