Bicycle thefts in New Forest blamed on gang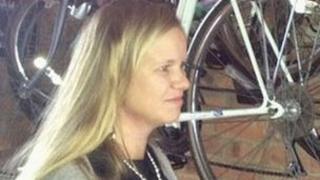 A gang is thought to be responsible for a spate of bike thefts in the New Forest, police have said.
Officers said 28 top-of-the-range bikes were stolen in the Lymington area in October, compared with one during the same period in 2011 and three in 2010.
Hampshire police said the number of thefts was comparable to Portsmouth, which has a population 14 times larger.
Sgt Harry Wilson said: "We're putting it down to a small group of offenders who are working together."
Sgt Wilson, who is based at Lymington police station, said he did not know why thieves were targeting the area.
Lock cut
Four of the bicycles were stolen from a storage building at a block of flats.
Some less valuable bikes which had not been locked were left behind, while the more valuable ones that were locked were taken.
Charity worker Chloe Sheppard, who owned one of the stolen bikes, said: "I came back after leaving it here for three days - my lock was still left here and cut and the bike that was left locked up next to mine was gone as well."
Ms Sheppard, who uses the bike for her work visiting vulnerable families, had been using a trolley case to carry her equipment since the theft.
But since her story was broadcast on BBC Radio Solent on Tuesday, a listener donated a replacement.
Three people have been arrested and bailed as part of the investigation.