Wallop Defence Systems fined over Anthony Sheridan's death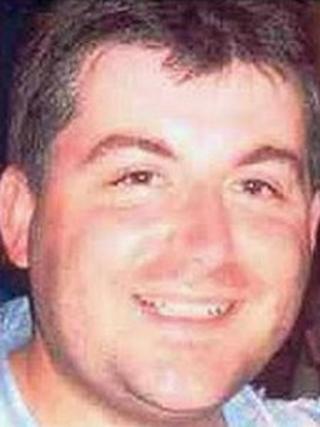 A Hampshire defence company has been fined £266,000 after a worker died in an nitroglycerine explosion.
Technician Anthony Sheridan had been making decoy flares at Wallop Defence Systems Ltd.
He was exposed to the high explosive substance as he emptied an oven containing flare pellets at the firm's factory in Over Wallop in June 2006.
The 37-year-old was blown 29 metres from the explosion that sprinkled debris more than 300 metres.
The company was also ordered to pay £110,000 costs at Winchester Crown Court.
It had pleaded guilty at a previous court hearing to three breaches of the Health and Safety at Work Act between 2004 and 2008.
In a statement the firm said it "offered its condolences to Mr Sheridan's family and all those affected by this terrible event".