PCC Elections: Hampshire candidates want 'local first'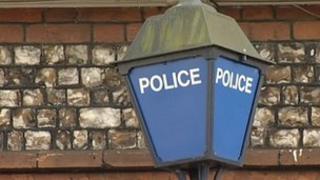 How exactly the first year will go for Hampshire's inaugural police and crime commissioner is unsure, but what appears inevitable is a "bedding in" period.
The successful candidate will take on responsibility for a force serving 1.9 million people and will undoubtedly have to learn their way through the job in its early stages.
How they fit into the bigger political picture and work with central government is also set to be an uncertain process.
The six candidates for the election on 15 November will be keen to protect the interests of the communities of Hampshire and the Isle of Wight.
BBC News asked the candidates how they see the relationship with Westminster and the Home Office working if elected.
Michael Mates is no stranger to government rebellion. The Conservative candidate rebelled against Margaret Thatcher's government during the Poll Tax debate of the late 1980s.
"I would put the people's wants first and I can see no trouble in a commissioner being independent in office," said the former East Hampshire MP.
He added: "For instance, when Boris Johnson disagrees with the government on sensitive London issues, he ensures he puts the interests of Londoners first.
'Political indifference'
"I don't see any conflict emerging between local and national priorities, but should there be, I will say so and speak up."
Independent Simon Hayes feels party political candidates will feel the strain from central government more than others.
He said: "I would hope and expect the government sees the public deserve an independent commissioner, while the public need to know their commissioner will be free from political indifference.
"I can see that being quite a challenge for some in the running and as an independent, I feel quite liberated."
Justice and Anti-Corruption Party candidate Don Jerrard believes introducing politics to the process could threaten the wider independence of the criminal justice system.
"It's totally wrong for any police and crime commissioner to be a member of a major political party," said the retired solicitor.
He added: "It's important to ensure the law is applied equally to all, without fear or favour."
Despite that, Liberal Democrat David Goodall thinks independence can be maintained whatever the political persuasion.
He said: "It's less about party political influence, more about personality.
"If elected, it would of course be important to find out how the national issues relate to your area, but ultimately you need to represent the local agenda first."
'Strong commissioner'
Labour's Jacqui Rayment plans to handle potential conflicts by putting her 15 years experience on the Hampshire Police Authority into practice.
"The government won't be able to force a police and crime commissioner to prioritise interests unless there's legislation for it," said the deputy leader of Southampton City Council.
Ms Rayment added: "We weren't dictated to in the police authority, so I don't believe a police and crime commissioner will fare any different.
"Personally, there's no room for politics in police governance."
UKIP's Stephen West says a "strong" commissioner will be required to resist Home Office intervention.
He said: "Ironically, this is the government that once championed localism.
"But, if elected, one of the biggest challenges will be funding and the unfair way it is calculated. It will take a strong commissioner to fight back and manage that funding gap."