Dorchester sports centre opens after 80-year campaign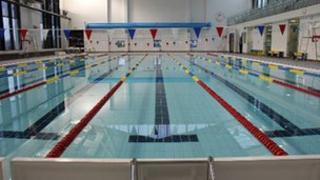 A new £8m sports centre has opened after an 80-year campaign for a public pool in a Dorset town.
The centre on Coburg Road in Dorchester has a six-lane swimming pool with spectator gallery, a learner pool and dance and fitness studios.
It replaces the Thomas Hardye Leisure Centre, which was shared with Thomas Hardye School.
A fund for new public swimming baths was started by children in the town in the 1930s.
Having been invested, and together with money raised since by the Dorchester Swimming Bath Trustees, it built up £72,000.
This was put towards the new centre managed by West Dorset District Council, which contributed £4.2m.
Manager Mark Jenkins said: "Everybody is in awe of the tremendous facilities - it's a real boon for Dorchester.
"It's been a long time in coming, but well worth the wait."