Cotswold Maternity Unit in Chipping Norton closed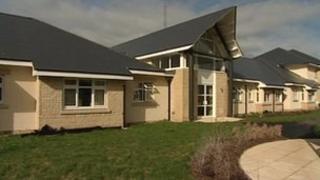 A maternity unit in Oxfordshire has been closed following concerns raised by staff and patients.
Oxford University Hospitals NHS Trust has announced an internal review into Cotswold Maternity Unit in Chipping Norton.
It said the closure had been prompted by "concerns around working practices".
A statement added that women who are booked in, or are considering giving birth, at the unit will be contacted to discuss their options.
Antenatal support, breastfeeding advice, babies' hearing tests and postnatal care will continue to be provided at the site.
Cotswold is a midwife-led unit for women with low-risk pregnancies who are not expected to need any interventions in labour, including epidurals.
Thirty-two births took place at the unit during the first six months of 2012, with one birth in September.
The internal review is due to take about three months.