Southampton-based Skandia set to axe 200 UK jobs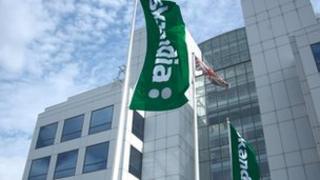 Financial company Skandia is to axe 200 jobs across its operations, with most of the losses coming at it UK headquarters in Southampton.
The move comes after its parent company, Old Mutual plc, sold the Nordic part of the business to Skandia Liv in Sweden for £2.1bn.
Its remaining Skandia businesses will be merged to form a new company called Old Mutual Wealth.
The jobs will be lost where there are overlaps as a result of the merger.
Paul Feeney, chief executive of Old Mutual Wealth, said: "We know this is a difficult time for our staff, so we will make these changes as quickly as we can to give them clarity about the future and to ensure there will be minimal disruption for advisers and our customers.
"The financial services industry is changing significantly as a result of changing customer needs, new regulation and advances in technology.
"We have to change too if we are to continue to be a leading provider of wealth management solutions and a major employer in the area."