Newton Stacey deaths: Children had multiple stab wounds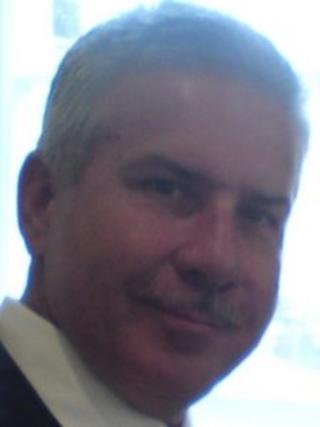 A seven-year-old boy and his six-year-old sister, found dead with their father in Hampshire, had been stabbed several times, tests have shown.
The body of Michael Pedersen, 51, from Surrey, was found in Newton Stacey on Sunday along with the bodies of his children Ben and Freya.
Post-mortem examinations carried out on Tuesday revealed the children died as a result of multiple stab wounds.
The former soldier killed his children then stabbed himself, police believe.
Mr Pedersen was a former member of the Household Cavalry who survived the IRA Hyde Park bombing in London in 1982.
Marriage break-up
A month before the deaths Mr Pedersen had revealed details of his marriage break-up on the social networking site Facebook.
In one post on 31 August he wrote it was the "Worst day of my life. Sadly have split with Erica am absolutely distraught".
The couple had been running a haulage business together called High Road Logistics.
It is believed Mr Pedersen, who lived in Chertsey, had been visiting his father in Andover on the day the bodies were found.
The children's mother, who lives in Ashford, Surrey, had reported them missing at 19:00 BST after Mr Pedersen had failed to return them by the agreed time of 17:00 BST.
A dog walker found the bodies lying behind a Saab convertible car on a bridleway at about 18:15 BST.