Newton Stacey deaths: Father stabbed himself in chest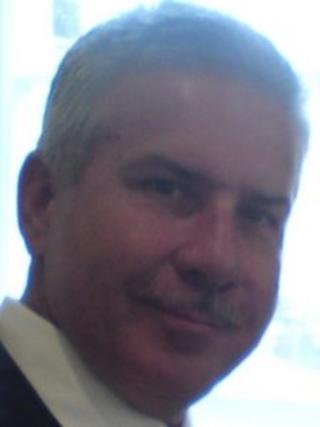 A man found dead with two of his children in Hampshire had stabbed himself several times in the chest, tests have showed.
The body of Michael Pedersen, from Surrey, was found in Newton Stacey on Sunday along with the bodies of Ben, seven, and Freya, six.
Police believe the 51-year-old former soldier stabbed the children before killing himself.
Post-mortem examinations are due to take place on the two children later.
Mr Pedersen was a former member of the Household Cavalry who survived the IRA Hyde Park bombing in London in 1982.
No IPCC investigation
A month before the deaths Mr Pedersen had revealed details of his marriage break-up on the social networking site Facebook.
In one post on 31 August he wrote it was the "Worst day of my life. Sadly have split with Erica am absolutely distraught".
The couple had been running a haulage business together called High Road Logistics.
It is believed Mr Pedersen, who lived in Chertsey, had been visiting his father in Andover on the day the bodies were found.
The children's mother, who lives in Ashford, Surrey, had reported them missing at 19:00 BST after Mr Pedersen had failed to return them by the agreed time of 17:00 BST.
A dog walker found the bodies lying behind a Saab convertible car on a bridleway at about 18:15 BST.
Surrey Police said that it had previously been in touch with the Pedersen family and referred its contact to the Independent Police Complaints Commission.
However, a spokeswoman said the IPCC would not be investigating.
She said: "On the basis of the evidence available of the very limited previous police contact with Michael Pedersen, the IPCC has determined it does not need to be involved in an investigation.
"The matter has been returned to Surrey Police to investigate locally. Should further evidence come to light which would require independent oversight, we would expect that Surrey Police refer the matter back to us."
A former colleague of Mr Pedersen's in the Household Cavalry, Alex Chalmers, a farrier from the New Forest, saw him at a 30th anniversary memorial event in July and said: "He was the life and soul and seemed so very happy."
He added: "I only saw him twice since I left the Army, the other time was at a comrade's birthday a couple of years ago.
"I'm just shocked and saddened. There's two young kids there who had their lives ahead of them."