Fr Philip Egan ordained as Bishop of Portsmouth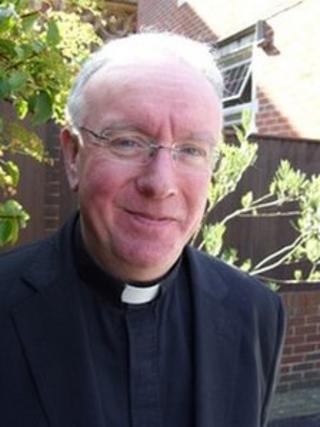 The new bishop for the Catholic Diocese of Portsmouth has been ordained.
Fr Philip Egan, 56, the eighth Bishop of Portsmouth, was installed at the Cathedral Church of St John the Evangelist.
He said he would "help and support priests in this corrosive secular culture" in his new role.
The service was streamed on the internet with schools and parishes throughout the diocese able to watch online.
The Archbishop of Westminster and leader of Roman Catholics in England and Wales, the Most Reverend Vincent Nichols preached at the mass.
Cardinal Cormac Murphy O'Connor, 24 bishops and more than 100 priests and deacons also attended the service.
Fr Egan joins the Diocese of Portsmouth, which covers Hampshire, the Isle of Wight, the Channel Isles and parts of Berkshire, Dorset and Oxfordshire, from the Diocese of Shrewsbury.
He succeeds the Rt Rev Crispian Hollis who has retired.