Crushed Esso oil refinery worker's death accidental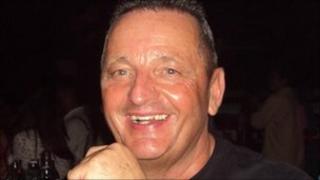 The death of an oil refinery worker who was crushed at an Esso plant in Hampshire was accidental, a jury inquest has found.
Anthony McGowan, 57, of Ebbw Vale, south-east Wales, was injured when a three-and-a-half tonne pipe rolled off a lorry he was unloading.
Mr McGowan died in hospital following the incident at Esso's Fawley facility, near Southampton, on 21 July, 2011.
He suffered chest and pelvic injuries, Southampton Coroner's Court heard.
The load had not been hooked up to a crane when the straps holding it in place were released by Mr McGowan, the jury heard.
A Health and Safety inspector who investigated Mr McGowan's death told the court that "nothing stood out" as being a problem at the plant.
Following the verdict, Mr McGowan's son Chris handed a note into the BBC, which stated: "It has become evident to us throughout this inquest that there are lessons to be learnt by the companies involved.
"We are glad to learn that a new working procedure has been introduced, instructing staff on unloading practice, which is a small step in the right direction so that another family does not have to endure the pain and anger we have experienced."
A spokesman for Exxonmobil, Esso's parent company, said: "Everyone at the Fawley site was deeply saddened by Mr McGowan's death."
The refinery, on the banks of Southampton Water, is the largest in the UK and processes about 330,000 barrels of crude oil a day.