Plans for Southampton multiple occupancy homes criticised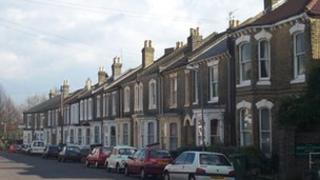 Landlords have criticised a planned licensing scheme for Southampton's multiple occupancy homes as "unnecessary".
Southampton City Council has begun a consultation on plans to crack down on bad landlords.
It said extending licensing would improve management, repair and safety standards.
The Southern Landlords Association said it would penalise good landlords and could reduce housing stock available.
With demand for accommodation from students at the city's two universities, there are about 6,500 houses in multiple occupation (HMOs) in Southampton.
The city council is proposing checks and a licence for each property which houses three or more unrelated people, regardless of the height of the building.
Nationally, mandatory licensing for HMOs is aimed at houses of three storeys or more occupied by five or more unrelated people.
The council estimates landlords will be charged £500 over 5 years for the levy in Southampton.
Roger Bell of the Southern Landlords Association said the measures would add costs to property owners.
"The existing legislation in place is perfectly adequate. Rents in Southampton are lower than the rest of Hampshire because of the vigorous and enthusiastic buy-to-let market," he said.
Cllr Warwick Payne, cabinet member for housing, said: "Good landlords have nothing to fear with this scheme, and will gain from the landlord sector having a better reputation in the city and aiming for higher standards across the board.
"The aim is to improve neighbourhoods for all residents and we want to consult as widely as possible and take all views into account."