Southampton drugs crack-down hailed a success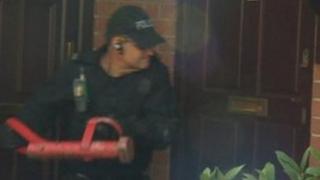 More than £35,000-worth of drugs have been seized in an operation to combat drug-related violence in Southampton.
Hampshire Constabulary said it had made more than 70 arrests in the three months since the launch of Operation Fortress, at the end of May.
About £74,000 in cash had also been seized, officers said.
Police are also working with councils and other agencies to tackle the root causes of illegal drug use.
Det Supt Kath Barnes, who is leading the operation, said: "I'm bowled over by the support we have had for Operation Fortress since we launched it - everybody wants to be a part of this because they can really see that it's making a difference.
"We have put over half a dozen people in touch with drug treatment services and adult services."
'Helping people'
Operation Fortress was set up in response to a number of violent incidents in the city, including a shooting and a number of stabbings.
Southampton also has the highest proportion of illegal drug users in Hampshire, according to police.
"We are going to make Southampton a really difficult place to operate from for dealers," Det Supt Barnes continued.
"There are people who will be taking drugs and sometimes dealing drugs at a low street level to get their fix or stealing to get money to buy drugs.
"For those people there is an alternative. The policing bit is not about those people - it's about helping those people."
Officers believe dealers, who are part of serious organised crime gangs from London, are targeting the city and its existing drugs market.
The operation has a dedicated team and is costing £2.5m over two years.