Mother gets new details about missing Damien Nettles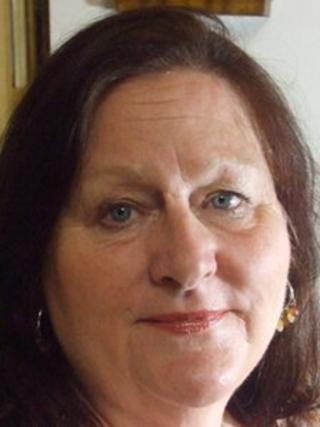 The mother of missing Isle of Wight teenager Damien Nettles received new information about her son at a concert to raise money to catch his killers.
Valerie Nettles said two people had come forward with information that she had heard before, but "with a twist".
The concert at Cowes Yacht Haven raised about £1,500 towards a £10,000 reward that the Nettles family hope to offer.
The 16-year-old was last seen after a night out in West Cowes, Isle of Wight, on 2 November 1996.
Damien had lived with his family in Woodvale Road, Gurnard, but his mother moved to Texas after her husband had to move there for work.
Mrs Nettles, who returned to the island to attend the concert on 20 April, was approached by one person at the gig and another over the telephone.
Speaking from her Texan home, Mrs Nettles said: "It was information I have heard before, but with a twist. I'll pass it on to the police.
"Damien was in my life for 16 years. He was my baby and I saw him grow. In November I will have spent 16 years without him but he has never gone away in my mind."
'Drugs gang'
Mrs Nettles said she was also "delighted" that about £1,500 was raised on the night towards the reward.
A total of almost £3,200 has now been raised so Mrs Nettles is confident of reaching her £10,000 goal.
"I'm delighted and believe we're on track to raise £10,000."
The concert was organised by Gennive Woolston, a friend of the Nettles family.
There will be further fundraising events over the summer, details of which will appear on the Damien Nettles website.
Mrs Nettles believes her son was beaten to death by a drugs gang over an unpaid cannabis debt.
Hampshire police have said they are "keeping an open mind" about Mrs Nettles's claims but have not endorsed the family's reward.
A 38-year-old man from Ryde has been arrested on suspicion of murder. A woman, 36, and a man, 45, both from Cowes, have been arrested on suspicion of conspiracy to murder. All three are on bail until 7 June.
Four other men arrested last year were released without charge in February.