Four-year-old Heidi Hankins joins Mensa with 159 IQ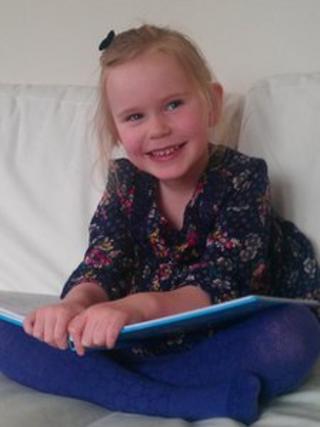 A four-year-old girl from Hampshire has been accepted into Mensa with an IQ just one point below Albert Einstein and Stephen Hawking.
Heidi Hankins from Winchester has a 159 IQ. She taught herself to read and was able to count to 40 at two years old.
British Mensa chief executive John Stevenage said Heidi's parents "correctly identified that she shows great potential".
According to Mensa, the average adult IQ score is 100.
In 2009, Oscar Wrigley, aged two and a half at the time, from Reading in Berkshire became the youngest ever child to join Mensa with an IQ of 160.
Mr Stevenage said: "We aim to provide a positive environment for younger members to develop."
According to Mensa, the signs of a gifted child include an unusual memory, reading at an early age, intolerance of other children and an awareness of world events. A gifted child will also ask questions all of the time.