Southampton's Civic Centre clock to be stopped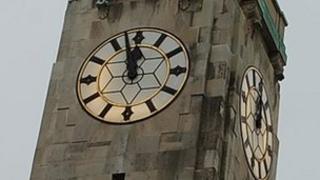 The clock on the tower of Southampton's Civic Centre is to be turned off to allow health and safety work to be carried out.
The clock tower is being opened to the public later in the year as part of Southampton's SeaCity Museum development based at the centre.
The city council said to make it safe the clock housing needs to be painted with a fire resistant paint.
The clock will be switched off from 19 to 22 March while work is carried out.
The clock tower is built from Portland Stone and is reached by an internal spiral staircase of 215 steps.