Foster carer abuse case: Southampton council apologises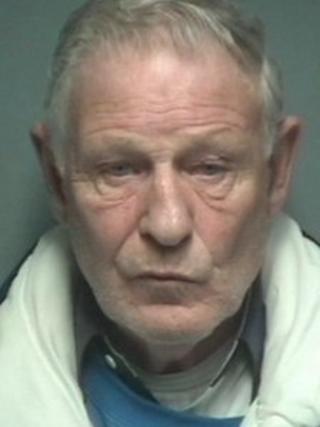 Southampton City Council has apologised for mistakes which allowed a foster carer to persistently abuse children over 35 years.
Rex Case, 68, has been jailed for 21 years after being convicted of 18 offences, including assault and rape.
He abused five girls, three of whom he was fostering, the court heard.
The authorities were alerted by one victim 13 years ago. The council said an investigation by police and social services was not thorough enough.
In 1999 one young girl reported the abuse, describing in detail the sexual acts Case forced on her.
Police and social service did investigate but no action was taken. Case then went on to abuse other children.
'Devious and manipulative'
It was not until another report brought to light the allegations in 2010 that a more comprehensive investigation began.
Some of his victims were younger than five when he began abusing them.
Sentencing Case on Thursday at the city's Crown court, judge Peter Henry called him "a devious and manipulative man whose acts of depravity caused terrible trauma to his young victims".
He said it was "surprising" that Case had not been prevented from having access to children after the first complaint was made.
The council said it had not placed any further foster children with the family, but apologised for not doing more at the time.
In a statement it said: "We are deeply sorry that mistakes of the past have led to such tragic outcomes for vulnerable young people.
'Vastly improved'
"Earlier investigations were not pursued fully and we recognise that in one case, in 1999, the investigation carried out jointly between police and social services was not as thorough or robust as it could have been.
"Today's joint investigative procedures and dedicated child abuse investigation teams operating in Southampton and across the Hampshire region ensure a far higher standard of investigation.
"Procedures for vetting and recruiting foster carers are vastly improved."
The council is now reviewing its handling of the case.