Southampton children's parade to pay tribute to Titanic crew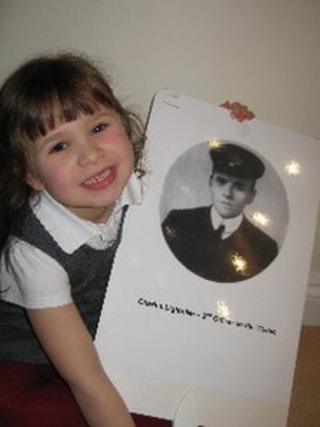 More than 600 children will parade through Southampton holding pictures of Titanic crew on the 100th anniversary of the ship's departure.
The event on 10 April, co-organised by the BBC, involves 27 local schools that have researched all 897 crew members.
The parade finishes at a new museum housing a permanent Titanic exhibition.
The ill-fated ship left White Star Docks in Southampton on 10 April 1912 during its maiden voyage and sank five days later after hitting an iceberg.
'Fitting tribute'
The parade starts at 12:00 GMT at the Titanic Engineers' Memorial in East Park and will be led by Southampton's Youth Brass Band.
The children will walk to the new SeaCity Museum on Havelock Road.
Out of the 897 RMS Titanic crew members, 714 were from Southampton. In total, 685 crew members lost their lives, with 538 registered to a Southampton address.
Their names, along with any other known information, will be inscribed on the back of the placards, with an image of the crew member on the front.
City councillor John Hannides said the event will be a "a truly fitting tribute" to the crew members who died on the Titanic and that the museum exhibition would tell their "largely untold story".