Hampshire police chief wants tax increase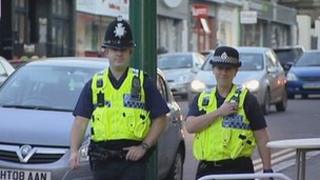 The chief constable of Hampshire Constabulary has written to the local police authority asking it not to use a government grant to freeze council tax.
The money would be equivalent to a 3% rise to its part of the council tax.
But the force had proposed an increase of 3.25% from April to ease cuts to front-line services.
Chief Constable Alex Marshall said increasing total savings it needed to make would put plans to invest in high priority areas "at risk".
John Apter, the chairman of Hampshire Police Federation, said it supported the chief constable's request.
In a separate letter to the authority, he said: "Our fear is that by accepting this grant a hole of some £8m will be made in the projected savings."
'Acceptable level'
Hampshire Police Authority will meet on Tuesday morning to decide whether to accept the government grant and freeze the policing portion of the council tax or set a different percentage increase.
Councillor Jacqui Rayment, who chairs the authority, said: "A rise of 3.25% seems like a lot of money but when the public hears it is equivalent to 9p a week, per household, they realise it isn't a big sum of money.
"All our consultations indicate that it is an acceptable level."
On Friday, Dorset Police Authority froze the policing share of Dorset's council tax.
Instead, a one-off government grant will be given which the force says will leave it with a £500,000 shortfall and see a further 80 jobs lost.