Hampshire firm fined over driver Adam Millichip's death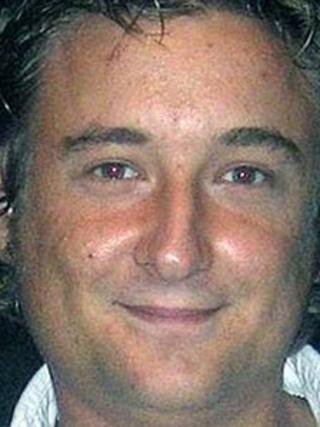 A Hampshire lift manufacturer has been fined £65,000 after a delivery driver was killed in an industrial accident.
Adam Millichip, from Tenbury Wells, Worcestershire, was delivering sheet metal to Wessex Lift Co Ltd, in Romsey, on 16 November, 2007.
The 27-year-old was hit by a one tonne pallet, being moved by a forklift, which crushed him against his lorry, Winchester Crown Court heard.
The firm admitted health and safety failures and must pay £60,000 costs.
Mr Millichip, a father of one, was taken to Southampton hospital where he later died from his injuries.
'Shattered lives'
A Health and Safety Executive (HSE) investigation revealed Mr Millichip, who was working for a Worcester-based haulage company, had parked the lorry at the side of the road, ready for the pallets to be offloaded by a forklift truck.
The forklift driver, employed by Wessex Lift Co Ltd, was using the forklift to manoeuvre one of the pallets, when it struck Mr Millichip across the chest and trapped him against the side of the lorry, the investigation found.
Mr Millichip suffered major internal organ failure as a result of crush injuries across his chest.
The HSE's investigation also found that inadequate controls were in place at the time of the incident to protect people from moving vehicles, and insufficient consideration had been given to the risks involved in offloading.
Wessex Lift Co Ltd admitted breaching Section 3(1) of the Health and Safety at Work Act.
Mr Millichip's mother, Susan Millichip, said: "I can only describe losing Adam as like the devastation of an atom bomb - it has shattered so many lives. It has devastated Adam's son, Luke, who is five. We all feel the fun has gone out of our lives."
Following sentencing, HSE Inspector David Bibby said: "This tragic case highlights the importance of proper planning for deliveries, particularly around the risks of moving forklift trucks."