New Ron Howard Hampshire film shoot opposed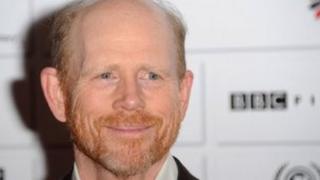 Plans to use a disused airfield in Hampshire for a Hollywood film could be scrapped following objections.
Planning permission is being sought to turn part of Blackbushe Airfield near Yateley into a set for the film Rush by the director Ron Howard.
The man behind Apollo 13 and Frost/Nixon is planning to tell the story of the 1976 Formula 1 title fight between Niki Lauda and James Hunt.
But Natural England has objected over concerns it may affect local heaths.
Filming has already started in Europe on what Mr Howard promises to be a "fascinating, sizzling, sexy and entertaining" movie.
Production company Rush Films promised the movie would bring a number of benefits to the local community, providing work for local businesses and involving about 100 local people as extras.
The construction of the timber film set and security fencing was intended to start in January but production manager Jonah Coombes said there was "every chance the whole thing is going to fall down".
'Had to object'
A spokesman for Natural England said the filming location is close to a Site of Special Scientific Interest (SSSI) and Special Protection Area (SPA), which is legally protected.
He added: "One of the main reasons for the SSSI and SPA designation is the populations of woodlark, nightjar and Dartford warbler, which would be nesting and breeding during the period of filming.
"If a proposed activity such as creating a film set is likely to have an impact on a protected site then the planning applicant would be expected to establish what the impact might be and how they would propose to mitigate this impact.
"The planning application doesn't contain this information, which is why we had to object."
The senior planning officer at Hart District Council, Robert Thain, said it would consider the planning application on its merits but it was likely to take a couple of months before it could be decided.
If it goes before the district councillors it will not be seen until 8 February.