Royal Berkshire Hospital boss returns from indefinite leave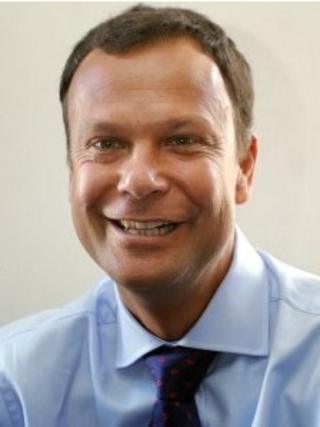 A Reading hospital trust has issued a statement to say its chief executive has returned from leave, in an attempt to end "speculation".
Ed Donald went on "indefinite leave" earlier this month following a private board meeting.
Royal Berkshire NHS Foundation Trust originally did not comment on this decision.
The trust now says it is "committed" to working with Mr Donald, who oversees 4,000 Royal Berkshire Hospital staff.
The trust said it would continue to deliver high quality patient care and effective financial management in a "challenging operating environment".
'Highly unusual'
Mr Donald had made a series of decisions which had prompted criticism, including restructuring the way key parts of the hospital were run.
Unions at the hospital had reacted angrily to news that about 1,700 staff had been sent letters telling them they had to agree to a £600 pay cut or face dismissal.
BBC South health correspondent David Fenton previously said he understood "maybe he [Mr Donald] has either been forced to step down or felt that he had to step down".
Mr Fenton was notified of Mr Donald's annual leave in an "out of the blue" statement from the hospital.
"Clearly it's highly unusual for a hospital to notify us about their staff's annual leave," he said.