New Forest to launch first coastal heritage database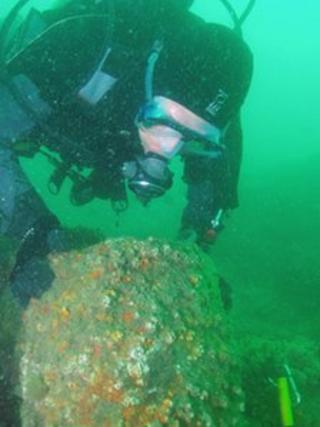 A two-year project looking at the New Forest's coastal heritage will culminate in the first archaeological maritime database for the area.
Due to be made live in early 2012, it will be used as an educational resource for schools and universities.
Students can find out about discoveries including a World War II landing craft in the Solent and an abandoned wooden boat from the 1850s.
Information will include detailed surveys, map locations and photos.
Karen Evans-McDaid, from the New Forest National Park Authority, said: "A large part of the project was to bring together all existing maritime information.
"Now for the first time in the New Forest there is one database that draws together all existing information on archaeological finds on the coast and seabed."
Not all information on underwater finds has been uncovered however.
James Brown, the authority's education and outreach officer, said: "Mysteries of the sea are not always easy to solve.
"The serial number on the (WWII) craft matches with two vessels involved with the embarkation of soldiers on D-Day.
"Records show that one was scrapped in America and the other went down off the coast of Normandy, so it's a mystery how one ended up at the bottom of the Solent."