Basingstoke fire death woman 'needed psychiatric help'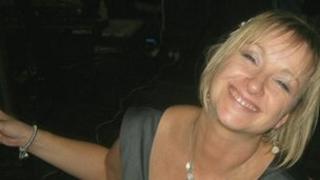 A woman from Hampshire who set herself on fire may be still be alive if she had been given a bed at a psychiatric unit, an inquest has heard.
Angela Smith, 45, from Basingstoke, had tried to kill herself on several occasions before her death in June 2010, it was said.
A few weeks before, her family begged for her to be admitted to Parklands psychiatric unit, the inquest was told.
The coroner recorded an open verdict as he believed she had second thoughts.
Mrs Smith's husband Steve told the hearing that she had been promised a bed at Parklands after one of the suicide attempts when she had taken drugs and alcohol.
But when she was later told the bed had been given to somebody else, because she was being treated for a suicide attempt at the time, she appeared "deflated", he told the hearing.
He said: "I'd just like to say that I feel if she'd been admitted to hospital and had an assessment, she may well be alive today.
'Civil case'
"She might not be well, she might be drugged up to the eyeballs, but she would still be alive."
The hearing was told that on the day that Mrs Smith died, she was due to be discharged from the care of a mental health crisis team for the second time.
Coroner Andrew Bradley said the plan to remove her from the books of the unit and place her under the care of a community team was "a significant factor".
He said the health authorities had been "caught between the devil and the deep blue sea in trying to keep her safe, but at the same time not leave her totally dependent on the professionals who were caring from her".
He added that while she had left home with the intention of taking her own life, she told those who later treated her that she had second thoughts and that left him no choice but to return an open verdict.
The Smith family said they were now considering bringing a civil case.
Jane Elderfield, director at Southern Health NHS Foundation Trust, said the trust was willing to meet Mr Smith to discuss his concerns.
She added: "Our aim is always to provide the best care and treatment possible and we have done all we can to try to understand the circumstances leading up to Angela's death and help with the coroner's inquest."