Council plan to commission services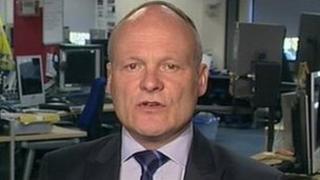 Conservative-led Southampton City Council is considering putting the majority of its services out to tender.
Councillors are due to meet later to discuss plans to get private companies, charities or volunteers to run services such as street cleaning.
The city's highways repairs, benefits, IT services and back office operations are already run by an external company.
Leader Royston Smith said the plans meant the council could become a "commissioning authority" by 2015.
Mr Smith stressed that the council was not necessarily planning out outsource its services and said that the commissioning model would mean some work would still be done in house.
'No certainty'
He said: "We will predominantly commission by 2015, we will commission in house, externally, the voluntary sector - there are lots of different models.
"We haven't outsourced our bin collections because they provide a top-notch service.
"However, if we don't get the service the residents deserve, we will look for other models and that might be outsourcing or it might even be a mutual - allowing binmen to share in their business."
Ian Woodland of the Unite union said: "I think this is the wrong route. I think you are going to see job losses and cuts in terms and conditions.
"It just doesn't give any kind of certainty in terms of reliance of services or job prospects for our members."
The council is at the centre of a long-running dispute with staff over changes to pay and conditions.
Workers have staged a series of strikes since May after being forced to accept a pay cut of up to 5.5% for those earning £17,500 or more.
Hundreds of staff posts have also been cut.