Victoria Nye's father 'feared for her safety' before fall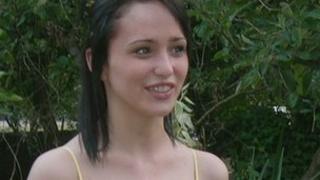 The father a of 22-year-old Southampton woman feared for her life when she left a psychiatric unit shortly before her death, an inquest has heard.
Victoria Nye fell from a tower block hours after being discharged from Royal South Hants Hospital in 2010.
Graham Nye told Southampton Coroner' s Court: "I repeatedly stated my fears that if she was released there would almost certainly be an incident."
A hospital consultant had previously said he had no grounds to detain her.
The inquest previously heard Victoria Nye, who had a history of mental illness and alcohol and substance abuse, was discharged from Royal South Hants Hospital's Department of Psychiatry on 3 March 2010.
She was found fatally injured early the next morning after falling from her 13th floor flat.
'Fitting punishment'
Mr Nye told the court how his daughter had been upset when she told him the consultant had instructed she should be discharged.
He explained how he had contacted the hospital.
He said: "I expressed my fears about her safety and indeed her life. I felt she would throw herself off the balcony as a fitting punishment."
The court was also told about an incident when she apparently threw some kittens from her balcony.
Her father said she had no recollection of the incident but it led her to accept, for the first time, that she needed help and she voluntarily went to the psychiatric unit.
On Wednesday consultant psychiatrist Dr Anders Ekelund told the court that after about two weeks in the unit he had not wanted to discharge her but had no grounds to detain her.
Dr Ekelund said she told him she was feeling claustrophobic and did not want to stay on the ward.
Ms Nye was a voluntary patient in a non-secure ward and as such was not restricted in her movements.
The inquest judgement has been reserved until the end of November.