Death fall woman 'terrified' of hospital discharge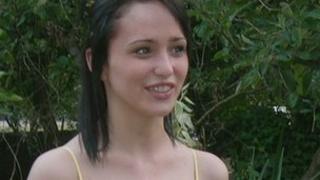 An inquest has heard differing views about the state of mind of 22-year-old Southampton woman shortly before her death.
Victoria Nye fell from a Southampton tower block hours after being discharge from a psychiatric unit in 2010.
Southampton Coroner's Court heard her boyfriend say she was "terrified" at the prospect of being discharged.
A hospital consultant insisted she wanted to leave and there "were no grounds to oppose what she wanted".
The inquest heard Victoria Nye, who had had been diagnosed with bi-polar disorder and had a history of alcohol and substance abuse, was discharged from Royal South Hants Hospital's Department of Psychiatry on 3 March 2010.
She was found fatally injured early the next morning below her 13th floor flat.
'Getting ahead'
Giving evidence, her boyfriend Victor McIlvenny described her as "brilliant, but in an instant that could change".
"With a click of a finger she would go from being the angriest person in the world to the most loving person in the world," he added.
He said she had been "getting ahead" while in hospital and the idea of being discharged was "a terrifying prospect for her".
He said she had not been expecting to leave until a new care package had been arranged.
Dr Anders Ekelund, consultant psychiatrist at the Royal South Hants Hospital, said Ms Nye was a voluntary patient in a non-secure ward and as such was not restricted in her movements.
In his evidence he said she told him she was feeling claustrophobic and did not want to stay on the ward.
"She clearly had the capacity to make decisions. She wanted to leave that day, and there were no grounds to oppose what she wanted to do," he added.
Coroner Keith Wiseman referred to "a somewhat strange situation" where earlier evidence suggested Ms Nye's father believed the hospital was seeking to discharge her, and the doctor's view that she left of her own accord.
The inquest continues.