Victoria Nye fall death inquest told of father's concern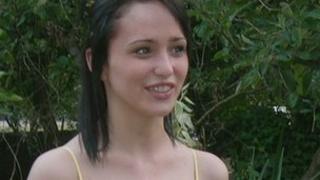 A 22-year-old woman with mental health problems fell from a Southampton tower block hours after being released from a psychiatric unit, an inquest has heard.
Southampton Coroner's Court heard Victoria Nye was discharged from Royal South Hants Hospital's Department of Psychiatry on 3 March 2010.
She was found fatally injured early the next morning below her 13th floor flat.
Staff nurse Jude Ntonwi gave evidence that Ms Nye's father, Graham, had concerns about her being discharged.
Mr Ntonwi said he had passed details of a phone conversation with Mr Nye on to the consultant.
He also explained that he spoke to Ms Nye who said she did not want her father involved as she feared it would jeopardise her release.
Ms Nye had had mental health problems for eight years and had been diagnosed with bi-polar disorder.
The court heard Ms Nye left the hospital, where she had been a voluntary patient, with her boyfriend and went to a nearby hotel. She had spoken of making a new start as a student in Fareham.
She later returned to her 13th floor flat in Dumbletons Towers block in the Thornhill area of the city.
At 00:40, she was found by a resident on the ground outside the tower block and died shortly afterwards.
The inquest continues.