Southampton man in Scrabble title contest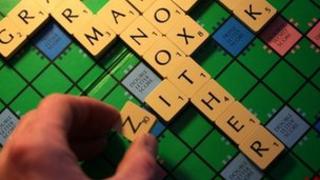 A top-rated Scrabble player from Hampshire will thrash it out in a head-to-head final for the title of champion of the board game.
Gary Oliver, 39, from Southampton will compete in the National Scrabble Championship final held in London on Sunday with Wayne Kelly from Cheshire.
The match comes after months of heats contested by more than 300 players.
They will battle it out for the high word scores needed to win the trophy and the £2,000 cash prize.
For both competitors, reaching the national final is a first.
Mr Oliver is described as the unknown entity, having entered relatively few tournaments in the past.
'The underdog'
A spokeswoman for games company Mattel said Mr Oliver had "impressed throughout the heats, knocking out some of the country's top-rated Scrabble players, so should definitely not be under-estimated".
Mr Oliver was optimistic about his chances, saying: "In Scrabble, you don't have to be the best player in order to do well. You can still win a game against the odds.
"I'm definitely the underdog but if I can get a good share of decent tiles, I know that on my day I can give anyone a problem or two."
Mr Kelly, a 37-year-old financial adviser from Orford, has already won two major Scrabble Matchplay titles.
The contestants will play the best of five matches, with the whole event expected to last up to six hours.