No charges after Saints' Dan Seaborne attacked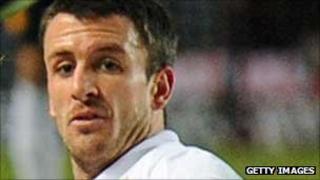 A man arrested on suspicion of attacking Southampton player Dan Seaborne has been released.
Seaborne, 24, was found with serious head injuries on the pavement outside Junk nightclub in Southampton, early on 2 September.
A 35-year-old from Southampton, on bail in connection with the incident, has been told he will face no legal action.
Another man, 29, who was also detained after the incident, was released without charge last month.
Hampshire Police and the Crown Prosecution Service (CPS) said the decision to take no action was made after they studied all the evidence.
A CPS spokeswoman said: "We have carefully reviewed all the available evidence provided to us by Hampshire Police, which included statements from independent witnesses and CCTV footage of the incident.
'Reasonable force'
"The suspect himself accepted that he had pushed Mr Seaborne however, he maintained that he had acted in self-defence. Looking thoroughly at the evidence we were satisfied that the suspect had used reasonable force.
"A person may use such force as is reasonable in the circumstances for the purposes of self-defence."
When self-defence is argued, the burden is on the prosecution to prove beyond reasonable doubt that either the suspect was not acting to defend himself or that the force used was not reasonable, she explained.
"As there was insufficient evidence to prove that the suspect had committed an assault we have decided that no charges should be brought against him," she said.
Seaborne, who signed from Exeter last year, was treated by paramedics before being taken to hospital.
His injuries which were initially described as "life-threatening", but he was released from hospital in September.
No one from the club was available for comment.