Isle of Wight Council to give up Ventnor Botanic Garden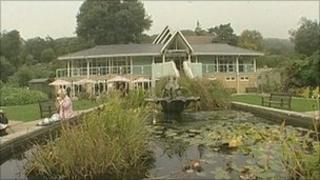 A council-owned botanic garden on the Isle of Wight could be handed over to a community group to save money.
Isle of Wight Council has agreed cost-cutting plans to transfer its ownership of Ventnor Botanic Garden to save £300,000 a year.
The authority is inviting expressions of interest from groups willing to take on the visitor attraction.
The garden, founded in 1970, is home to rare and tropical plants, many of which are grown outdoors.
A council spokesman said: "Because of the financial pressures we face, the council is no longer able to run Ventnor Botanic Garden to its full potential.
"We are now seeking expressions of interest from groups or organisations better placed than we are to take over this popular, world renowned garden.
"We look forward to working with a preferred bidder to help ensure an exciting new future for the garden."
Isle of Wight Council needs to save £33m over four years. It is due to set its next budget in February 2012.