Southampton school's roof leaks after lead theft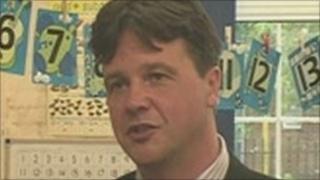 Heavy rain poured into a school in Southampton after thieves stole lead from the roof of the building.
The theft at Swaythling Primary School in Mayfield Road, occurred overnight on Monday, police said.
Headteacher John Draper said the theft was "soul destroying" as the pupils had just started the new school year.
The thieves removed lead from the roof above the main entrance to the rear of the school, resulting in rain leaking into the main corridor of the building.
Mr Draper said: "We want all of the children to come in and make the best possible start to the school year so to see all of the hard work destroyed in this way is really soul destroying.
"All the staff were on a high as we are all determined to do the best job we can for the children - so to suffer this mindless damage is really sickening."
Sgt Stewart Chandler, of Hampshire Police, said: "The perpetrators of this crime have little or no regard for the consequences of their actions and the impact it has on others.
"This theft has resulted in considerable disruption to staff and pupils at the commencement of the new academic year. It has also left them with considerable expense and inconvenience while repairs are carried out."
The quantity and value of the lead stolen was not specified. Police are appealing to anyone with information about the theft to contact them.