Dorset anglers urged not to try and catch bluefin tuna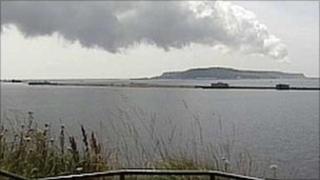 Sea anglers have been urged not to land bluefin tuna which have been sighted off the Dorset coast recently.
Dorset Wildlife Trust (DWT) said some of the critically endangered species had been caught near Portland Harbour.
DWT's Peter Tinsley said: "It would be irresponsible to intentionally kill one of these fish and it would be sad to see another killed in Dorset."
The Southern Inshore Fisheries and Conservation Authority said anglers should release any they catch.
The largest of the tuna fish, the bluefin, has been known to reach about 4.3m (14ft) in length and to weigh 800kg (1,800lb).
Heavy overfishing worldwide of bluefin tuna means the species is now at risk.