Waiting list patients asked to quit smoking before ops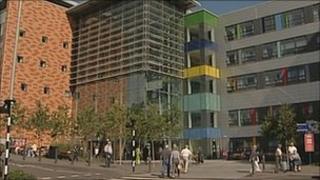 Health managers in Portsmouth want smokers to try to quit before going on the waiting list for surgery.
Smokers will be asked to undergo a stop smoking course before being put forward for routine operations including hip or knee replacements.
Doctors will decide whether to operate after weighing up the benefit of quitting against the benefit of the operation.
NHS Portsmouth said quitting smoking beforehand can reduce recovery time.
Lung problems
Dr Paul Edmondson-Jones, Director of Public Health for NHS Portsmouth, said smokers will not be denied access to surgery, but they will be asked to try to quit the habit.
He said: "They will still be referred to the hospital, they will still see the surgeon and the surgeon will then have a discussion with them about when and how they have their operation and what the risks are."
There is evidence that even smokers who give up for a few weeks before an operation are much less likely to suffer from infections, breathing and lung problems and slow healing of wounds.
"We want to highlight the harm that they can do through continuing to smoke, and the possible potential dangers of having an operation while you smoke," Dr Edmondson-Jones added.
A recent survey carried out by NHS Portsmouth has revealed about 70% of patients want to quit smoking but do not know how.