Damien Nettles search: Murder arrests on Isle of Wight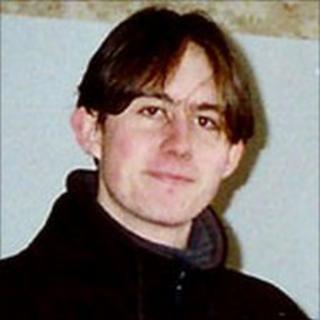 Five people have been arrested on suspicion of murdering a teenager from the Isle of Wight who has been missing for nearly 15 years.
Damien Nettles was 16 when he vanished after a night out in West Cowes on 2 November 1996.
At the time of his disappearance the teenager lived with his family in Woodvale Road, Gurnard, but they have since moved to the US.
Four men from the Isle of Wight and one from Kent have been released on bail.
The last confirmed sighting of the teenager was on CCTV at Yorkie's fish and chip shop in Cowes High Street at about 2335 GMT on the night he disappeared.
He has never been seen since, despite his family keeping the disappearance in the spotlight over the years.
'Sweet caring boy'
Police said they had been "following leads established over the past year about what could have happened to Damien" and the five men were arrested on Tuesday "in response to information about the case".
The men from the Isle of Wight are a 50-year-old from Newport, a 48-year-old from Sandown, a 44-year-old from Cowes and a 37-year-old from Ryde.
A 39-year-old man from Gravesend, Kent, is also being quizzed.
They are being questioned at a number of different police stations across the island and Hampshire.
Valerie Nettles, Damien's mother, who now lives in Texas, described her son as "a very happy-go-lucky sweet caring boy".
After being told about the arrests she said: "I'm a mum, all I want is answers as to what happened to my son.
"I never felt that Damien had gone off one night and decided to run away. I've always felt there was something more to it, something more sinister perhaps.
"It just remains to be seen what the outcome will be, so I remain cautiously optimistic that we'll get some results from this.
"We want to know what happened to Damien and have never given up on trying and trying.
"I would love to have an end to this and know where my son is. At this point, as a mum, I just want his body back so that I can bury him.
"The not knowing is the worst thing. It's a terrible place to be."
'Tremendous courage'
Last year the family held a billboard campaign in Newport to mark the 14th anniversary of his disappearance.
It featured Damien's face and the question: "Do you think you know what happened?"
Det Ch Insp Dave Powell, of Hampshire police, said: "The Nettles family has displayed tremendous tenacity and courage in campaigning consistently to encourage witnesses and assistance from the community.
"There has been an intermittent flow of information since 1996 with people coming forward years after Damien's disappearance.
"This suggested there was always the possibility that members of the public had extra knowledge, which could take the investigation forward.
"A dedicated team of officers from Hampshire Constabulary's major crime department have been working on information secured during enquiries over the past year.
"Although we have sufficient information to make arrests over an allegation of murder in 1996, detectives will keep an open mind about exactly what happened to Damien because a wide range of information has been received over the past 14 years.
"The body of Damien Nettles has not been located or identified at this time."