Sean Phillips death doctor Amit Misra struck off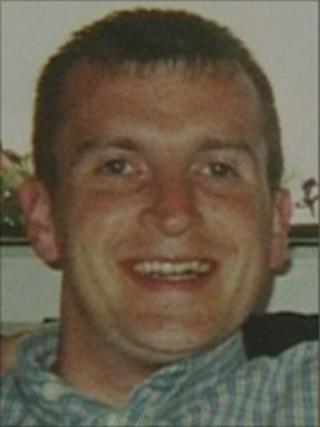 A doctor found guilty of the manslaughter by gross negligence of a patient 11 years ago has been struck off the medical register.
Amit Misra was one of two doctors convicted over the death of Sean Phillips, 31, from Faversham in Kent.
He died after routine knee surgery at Southampton General Hospital in 2000.
Dr Misra was suspended by the General Medical Council (GMC) and later moved to India where he practised as an orthopaedic surgeon.
A GMC hearing in London was told that he had failed to undertake any further training and should be struck off.
After the surgery in June 2000, Mr Phillips developed a rare condition called toxic shock syndrome which was not diagnosed by Dr Misra and his colleague Dr Rajeev Srivastava.
In 2003 they were both found guilty of manslaughter by gross negligence and were given 18-month jail sentences, suspended for two years.
They were suspended from practising medicine by the GMC in November 2005.
Both were later cleared to practise again, but under supervision.
However in 2008 the GMC ruled that Dr Srivastava's fitness to practise was no longer impaired and he could practise freely.
The decision was criticised by Mr Phillips's father Myles Phillips who described it as "disgraceful" .