New Southampton Morrisons store set to create 400 jobs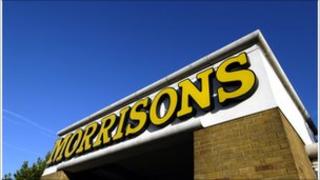 Four hundred jobs could be created under plans for a new Morrisons food store in Southampton.
The project would see the supermarket replace the East Street Shopping Centre and a new pedestrian access route connecting East Street to St Mary's.
Property owner Arcadian Estates is leading the redevelopment, in association with Southampton council.
A planning application will be submitted later this year with the store set to open by early 2014.
The new supermarket would include a two-storey car park above the store.
The Conservative-led council believes increased parking and opening the link between St Mary's and the city centre will increase business in the whole area.
Leader of Southampton City Council, Royston Smith, said: "This is great news for Southampton.
"It will bring life to the area and 400 vital jobs to the city."
The East Street Shopping Centre was originally built during the 1970s.
Arcadian Estates will be working with Centros, a group that specialises in regenerating areas.
The development director David Lewis said he wanted to "help to transform this part of the city centre and stimulate further regeneration".