Authorities to be probed over Naomi Bryant death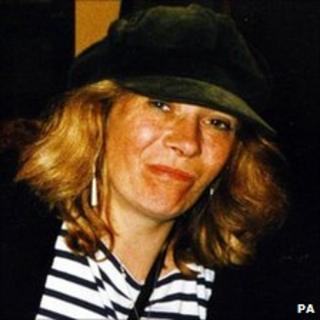 A coroner has told a jury to decide if authorities' actions contributed to a woman's death at the hands of a sex offender on licence from prison.
Anthony Rice, 54, strangled and stabbed to death Naomi Bryant, 40, at her home in Winchester, Hampshire, in 2005.
He had previous convictions for child sex assaults and attacking women.
Grahame Short told the inquest jury they would have to consider if "failings of the state contributed to Naomi's death".
But he said that the question of whether the rapist should have been released from prison in the first place would not be part of the proceedings.
The coroner explained that the hearing at Winchester Crown Court was not an inquiry into the penal system and Rice's release was too wide an area to address.
Describing Ms Bryant's death as a "brutal murder", he said the aim of the hearing would be to establish what lessons could be learned.
Life sentence
It will look at the issues surrounding the murder, including the role of the probation service.
Rice is serving a life sentence after admitting the murder of the mother-of-one.
At the time of the killing, he was under the supervision of Multi-Agency Public Protection Arrangements, Mappa - a government framework designed to manage violent offenders in England and Wales.
Ms Bryant's mother, Verna Bryant, 72, has fought for several years to be granted an inquest into her daughter's death because hearings do not normally take place after criminal proceedings.
She has been backed by civil rights organisation Liberty.
Rice had a long history of rape and sexual assault, including a serious sexual assault against a five-year-old girl in 1975 and rape of a woman in 1982.
He was jailed at the Old Bailey in 1989 for attempted rape but released from prison in November 2004 and went to live at Elderfield probation hostel in Otterbourne, near Winchester.
Nine months later he killed multiple sclerosis sufferer and alcoholic Ms Bryant after meeting her in a pub.
He told police he decided to kill her because she stopped holding his hand as they walked to her house and this made him angry.
She was found by her ex-boyfriend naked under a duvet in her bedroom. She had been strangled with a pair of tights and stabbed 16 times.
The inquest is expected to take up to six weeks.
Rice will not give evidence to the inquest and is not legally represented, the hearing was told.