Petersfield school sorry for barring 'adult' pupil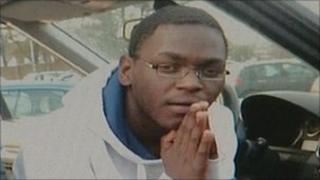 A boy who was excluded from school because his head teacher thought he was an adult is back in class after his mother produced his birth certificate.
The Petersfield School said Prince Summerfield from Liphook, Hampshire, looked much older than 14 and sent him home days after he joined the school.
Head Nigel Poole invited the teenager back after seeing documents showing his date of birth in 1996.
The school said Mr Poole had apologised to the family for any upset caused.
A school spokeswoman said: "Following extensive checks with the relevant authorities, the Summerfield family have been able to prove with complete authenticity that Prince is 14 and should be at secondary school.
"Mr Poole has now contacted the family to admit his mistake and apologise for the upset caused.
"He has invited Prince back with immediate effect and promised to ensure his smooth re-integration."
Mr Poole said: "I am sorry for the upset this episode has caused.
"I am now satisfied that all necessary checks confirm Prince is actually 14 and am happy to welcome him back to TPS."
Prince is 5ft 8in, weighs 10 stone and wears an extra large uniform.
His mother, Ennettie, said she was "devastated" when she received a letter from the school explaining their suspicions.
Mrs Summerfield, who is originally from Malawi, said UK authorities had already required her to provide DNA proof that Prince was her son before he was allowed to join her in the UK.
She said the school had told her she looked too young to be Prince's mother, but had not asked for any proof.